WARNING:  The results shown on this page are NOT typical, they are from hardcore experienced already successful entrepreneurs and the strategies discussed here are NOT for businesses making less than $30,000 per month. If you do not have a business or are not making more than $30,000 a month this page WILL NOT help you and you should not consider the offer discussed at the end of the video
ATTN:  $30k+ A Month Entrepreneurs
How I Have 2-3xed My Students Businesses By Applying What Quadrupled By 7 Figure Business
| | | |
| --- | --- | --- |
| | Limited Time One on One Offer From Alex Becker | |
The 4 Phase HeroBLACK CARD Inner Circle Member Program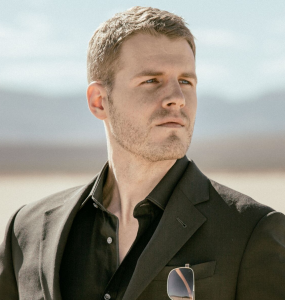 From The Desk Of Alex Becker
Dallas, TX
Look, if you are reading this page you probably know who I am, what I've done and whether you'd like to work with me or not. So I am going keep this page ugly and to the point
The Point: Here are the first people that signed up for this program and applied what I taught them....
Step 1 : FREE 15 Minute Consultation (On APPROVED Applications)
*Submitting an application does not guarantee a consultation. I will only be doing this with applications and businesses that meet our criteria of AT LEAST $20,000 a month in income and are a good fit for the 4 phase system
After approval you  will sign up for a brief consultation where I will analyze you and your business and make sure it's a good fit for the program.
We will go over the phases and create a custom plan for your business. Once I have looked at your business and am confident I can guarantee results you will then have the chance to move to step 2
Step 2 : Sixty Minute 4 Phase Execution Call
You complete payment and schedule a 45-60 minute business optimization session. In this session we are going to go over your business and create a straight forward 4 step executable plan that focuses on immediate results in the first month and tremendous results over 6 months.
We will outline each of the 4 phases, create a time line, and create a customized plan to dramatically increase your business in the next 30 days, 3 months and 6 months. After the 6 months we will hop on another call and create another 6 month plan.
Here's what we will map out, plan, and execute on in each phase
The 4 Phases We Work Through And Complete Together To 4x Your Business
Phase 1 : The Webinar Funnel and Paid Traffic
Phase 1 is all about writing a high converting webinar, building out its funnel and hitting with paid traffic that generates at LEAST a 2-3x ROI while building your customer base.
During this phase I will show you/help you write an extremely high converting webinar/offer. We will then replicate the funnels I am using to sell over $20,000 a day in high ticket sales and copy them into your business.
After this is done we will begin to hit this funnel with Facebook traffic and scale to a $1,000 a day spend (or more) at a 2-3x ROI
Phase 2 : The Webinar Funnel and Paid Traffic
Phase 2 is all about making MORE money off the traffic we have coming in and maximizing profit from paid ads.
In this phase we will map out an affiliate offer strategy, create a "core" offer to build recurring income and create 1 up sale and 1 high ticket offer.
I will also assist/guide you on making sure these offers sell like crazy and stack up a  recurring income that will soon be your biggest income source.
Phase 3 : Unleashing Mass Paid Traffic
Phase 3 is all about breaking into new traffic sources. The easiest way to scale efficiently is NOT pushing Facebook ads to their brink. It is expanding into Youtube, Twitter, and adwords to keep your cost per lead low while quadrupling your traffic.
We currently spend far more a day on these traffic sources because we have found they yield far better or equal results compared to Facebook. Very few marketers are actually using these and with my guidance you will be one of the few people getting massive chunk of the Youtube,Adwords, and Twitter pie.
Phase 4 : Creating New Front End Offers
After we have started to max out the traffic sources your business should of already 2-3xed or even 5xed at this point.
The next step is creating more front end offers and funnels to attract different demographics of customers that will use our core offer. We will do this by creating new webinars and offers to get more 2-3x immediate ROI traffic to ad to our customer list and stack onto our core offer.
All of these phases together, if executed on, are capable of 5-10xing any online business in the next 6 months. The only question is  if you are going to take advantage of this or remain staggered with slow growth and struggle to figure this out on your own
I can literally tell you everything I am doing, but it will take you years to get the experience to execute on it and get it right. The Black Card program is about getting this right the first time and blowing up your business NOW instead of 1-2 years from now.
Live Meet Ups and Networking Are ANOTHER Key To This
Over the next 6 months there will be at least 2 meets up where you will be able to mastermind with me in person as well as the other Black Card members.
Our next upcoming meet up will be in my multi million dollar home in Dallas Texas. During this meet up we will analyze where you are in the phases, identify where you can do better, and ensure that we maintain PEAK execution on the process.
The other members of the group (all making 200k-5 million a year) will then put you through an intensive hot seat to help you figure out what you can do better and give you additional insights
VIP Event and Product Access
Not only do you get everything listed above, you also get access to some big perks.
#1: Any product released by Market Hero or myself is now yours. Keep in mind we already have $5,000 worth of products at Market Hero between our $997-$2,000 course. When you join you will instantly get access to all of these
#2: You will have SUPER VIP access to every part of our upcoming HeroCON event. This will give you access to our speakers (who will be famous NYT best selling authors with millions of followers)  and access to my VIP exclusive after parties and networking events.
Keep in mind the VIP level tickets at HeroCON will be selling for $5,000-$10,000. You get these for free.
#3: Share the stage with legends. During HeroCON each Black Card member will have the chance to go on stage and present a 10 minute lesson to the audience. Not only will this be a crazy cool experience, but you can also take picture for your brand and be able to say you shared the stage with some of the top entrepreneurs and speakers in the world
The price of this is not set in stone. I have VERY limited time, so as our member base grows so does the price to make sure I am not overwhelmed.
Here's the big thing though : For every 3 members I get I increase the price of this by $12,000 a year. I am not doing this to be a dick, I literally cannot scale this if we keep the same price.
This means if you get in NOW you will pay a significantly lower price than someone who gets in a month from now
PLEASE DO NOT APPLY IF YOU ARE NOT DOING MORE THAN $20,000 A MONTH NET ONLINE
Follow the directions as follows exactly
Fill out and apply using this form
Within 3 business days your application will be reviewed
If I am interested in working with you my staff will reach out and schedule our 10 minute business analysis call. This call REQUIRES a $250 anti-shennanigans deposit that will be refunded when you attend the call.
If your business is a good fit you will be sent a payment link
After payment you will be sent meet up dates, Skype info, Facebook group access and schedule our 45-60 minute business execution plan call
I look forward to hearing from you!
-Becker
MARKET HERO LLC - COPYRIGHT 2016 - ALL RIGHTS RESERVED
CONTACT US        REFUNDS & TERMS OF SERVICE        PRIVACY POLICY